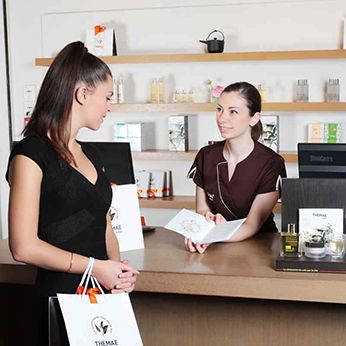 EXTEND PLEASURE WITH A SUBSCRIPTION
Our subscriptions have the advantage of giving you a discount, being usable from Monday to Sunday and having a validity of one year. They are also non-nominative: you can share them with those around you.

Abonnement SENSATION :

4 soins d'une heure de votre choix à un tarif préférentiel de 430€ au lieu de 508€, soit une remise de 15%.


Profiter également d'une remise de 15% sur les produits cosmétiques THÉMAÉ, sur toute la durée de votre abonnement.

Pour toute information, nous sommes à votre écoute au 01 40 20 48 60.

"The gestures are practiced with as much care as the Théïshu - Japanese tea master - devotes to preparing its drink, while bringing warmth and softness to the treatment, like masseurs who practice massage in a gentle and relaxed way since generations. "

Guillaume Lefèvre – CEO FOUNDER