TEA POLYPHENOLS, A NATURAL ANTIOXIDANT COCKTAIL
Tea provides the skin and body with a cocktail of natural antioxidants that supplement those created naturally by the body, for maximum efficacy.
According to numerous international scientific studies, EGCG Polyphenols, « the intelligent part of Tea », are the most powerful antioxidants in the world.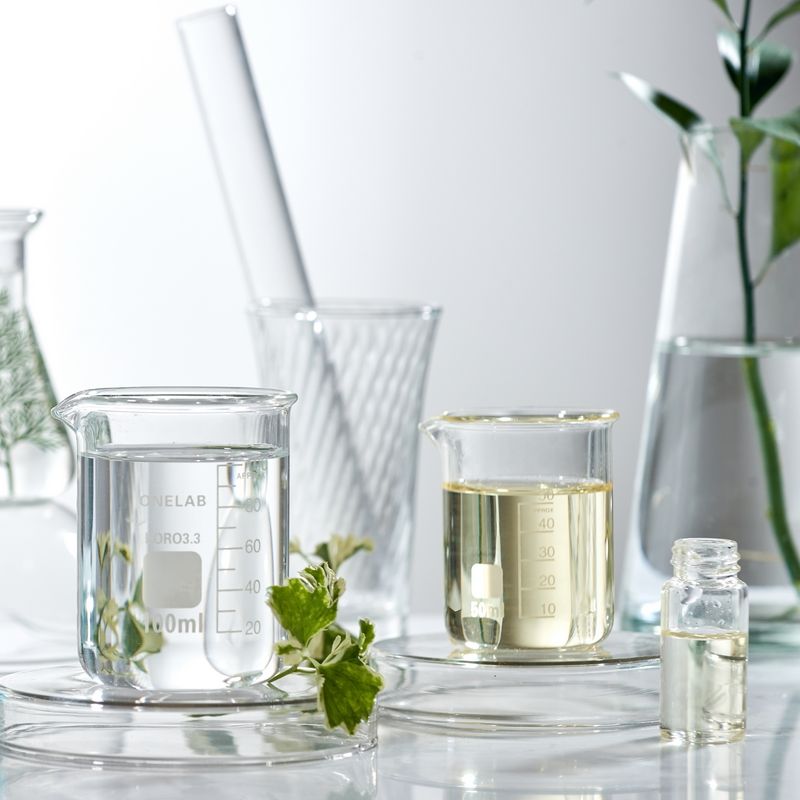 THE INTELLIGENCE OF TEA

EGCG Polyphenols help combat the aging process caused by free radicals, the particles that attack skin cells and cause 4 out of 5 wrinkles. Due to their oxidizing action, free radicals continually, gradually and cumulatively attack and erode our cells and skin tissues, leading to premature aging of our skin.
It is not possible to halt the passing of time. However, it is possible to slow down the inner workings of aging, by adopting an antioxidant strategy.
TEA, A CONCENTRATE OF VIRTUES
Le Thé, s'adaptant à de multiples agresseurs biologiques, a su développer des stratégies de défense complexes, en s'entourant de molécules douées de propriétés spécifiques. Il contient plus de 500 composés actifs, dont des Polyphénols. Parmi ces puissants antioxydants, on trouve notamment des catéchines , des flavonoïdes , des théaflavines et des théarubigines .
The efficacy of Tea Polyphenols has been demonstrated in several international studies. This is due to the following effects:
Anti-pollution : neutralizing free radicals and reducing inflammatory damage

Anti-ageing : by improving skin microcirculation and dermal oxygenation and by protecting skin proteins, which helps to maintain skin elasticity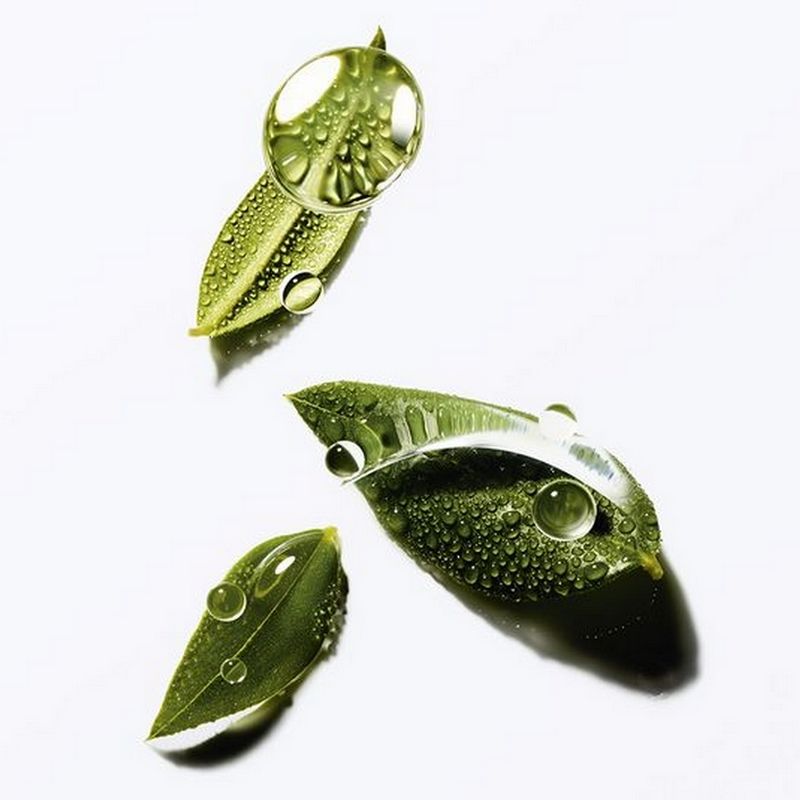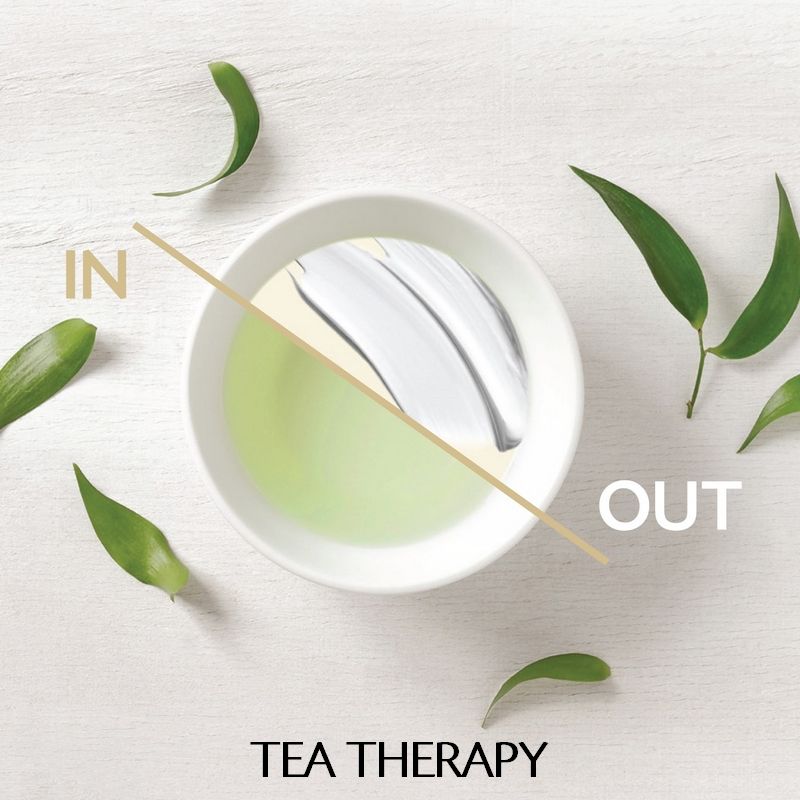 « IN&OUT TEA THERAPY » : AN INSIDE-OUT APPROACH
Based on its expertise in Tea-Based treatments, THÉMAÉ brings innovation to the world of beauty by offering a genuine antioxidant defense strategy: "IN & OUT TEA THERAPY".
To neutralize the free radicals responsible for aging, we must act from both the outside and the inside
The "IN & OUT TEA THERAPY" helps to limit oxidative stress, responsible for premature skin aging:
from the outside, by applying natural cosmeceuticals enriched with Complexe des 4 Thés® (4 Tea Complex)

from the inside, absorbing the effective dose of Polyphenols present in Tea

By providing the skin and the body a cocktail of antioxidants that supplement those created naturally by the body, optimal results can be achieved.
« L'usage du thé comme plante médicinale fut mentionné pour la première fois dans un ouvrage classique de la médecine chinoise paru à l'époque des Han Orientaux (25-220). Depuis, et grâce à ses atouts santé, le thé n'a cessé de susciter des études scientifiques. Hydratant, antioxydant, anti-radicalaire, amincissant, antimicrobien, astringent … le thé, grâce à ses puissants antioxydants, les polyphénols, et sa théine apporte à la peau des effets bénéfiques. »


Dr Assia Clément – Directrice des Opérations