THÉMAÉ: AN ASSET TO RENEW OR COMPLETE YOUR OFFER


You manage an hotel or urban Spa or a beauty salon? Offer a universe of naturalness and sensoriality, combining performance and well-being.
Our brand is differentiated by its expertise of beauty by Tea. It is based on the virtues of this millennial plant, in particular for the scientifically proven antioxidant qualities. THÉMAÉ is recognized for the quality and the originality of its protocols of treatment and its cosmeceutical face & body products.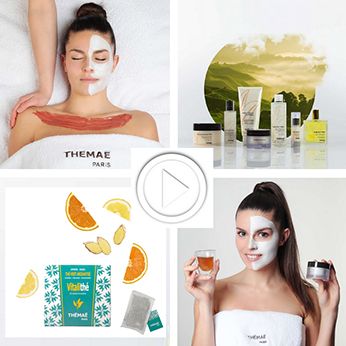 A COMPLETE AND ORIGINAL OFFER TO DIFFERENTIATE YOU
AN EXTENSIVE TREATMENT MENU OF EXCLUSIVE FACE & BODY CEREMONIES
A wide menu of exclusive Face & Body treatment Ceremonies inspired by the best techniques of the world, combining well-being and sensoriality.

The Tea treatment ceremony: the efficacy of THÉMAÉ treatment is guaranteed by the high quality of its protocols, the cosmeceuticals used and its initial & continuous training.
A RANGE OF COSMECEUTICALS FOR THE FACE & BODY, SHORT AND TARGETED
A range of cosmeceutical face & body, short and targeted, infused with the Complexe des 4 Thés® (4 Tea Complex), combining quality, efficacy and sensoriality.
The Complexe des 4 Thés® (4 Tea Complex): the THÉMAÉ laboratory has developed a totally unique technology, in order to use the protective force of Tea. It concentrates the antioxidant of the antiradical potency of Polyphenols extracted from 4 premium Teas: white Tea, green Tea, black Tea, blue Tea.
A COLLECTION OF REFINED THÉMAÉ TEAS
A collection of refined THÉMAÉ Teas, to be tasted without moderation to optimize the antioxidant protection.
The antioxidant defense strategy "IN & OUT TEA THERAPY", allows to act from outside and inside by associating the range of cosmeceuticals to the collection of Tea to be tasted on a daily basis. This "shock" program offers the "effective dose" of Polyphenols to naturally fight free radicals.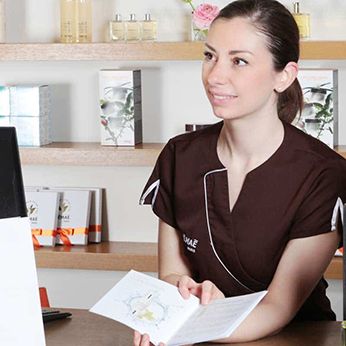 TRAINING PROGRAMS
The Training Team guarantees an optimal product &treatment knowledge: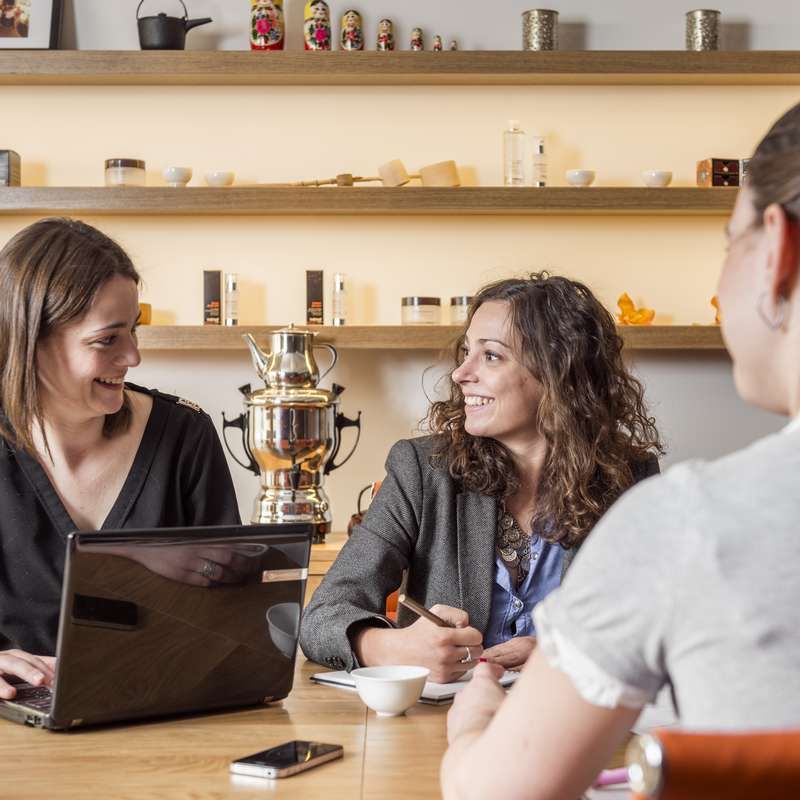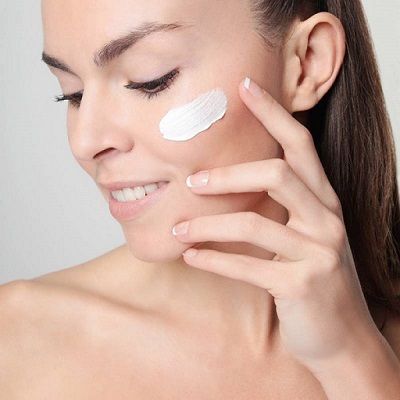 THE COSMECEUTICALS CLEAN BEAU'TEA CHARTER

The COSMECEUTICALS CLEAN BEAU'TEA CHARTER shows the THÉMAÉ commitment to respect the skin and the environment :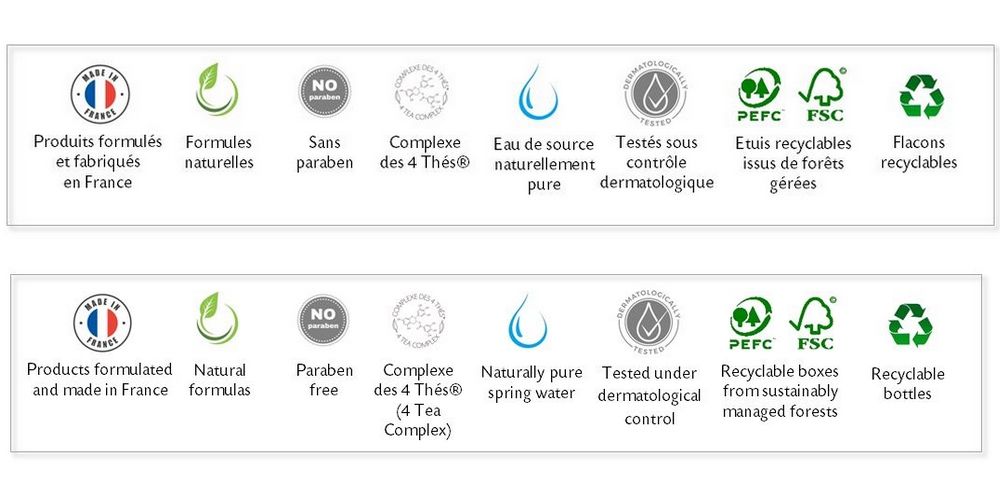 THE TEA COLLECTION CLEAN BEAU'TEA CHARTER
The TEA COLLECTION CLEAN BEAU'TEA CHARTER shows the THÉMAÉ commitment to respect the skin and the environment :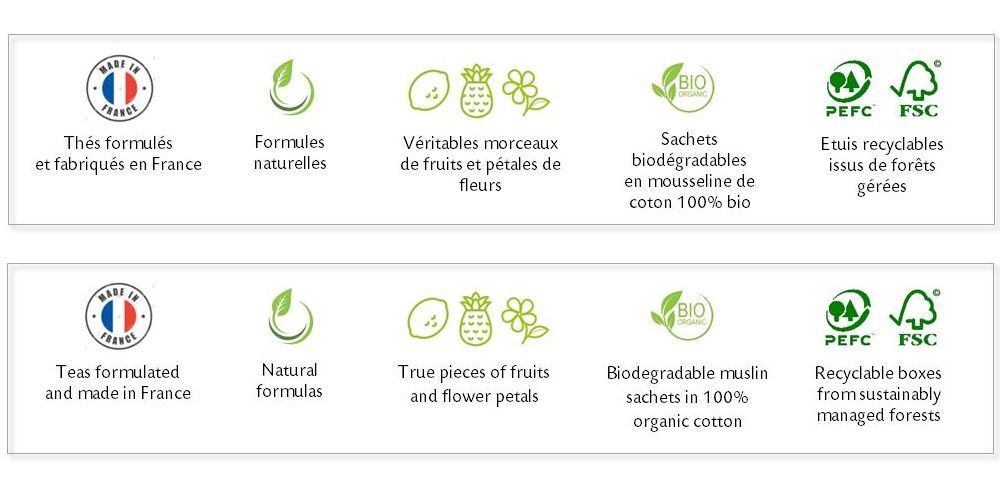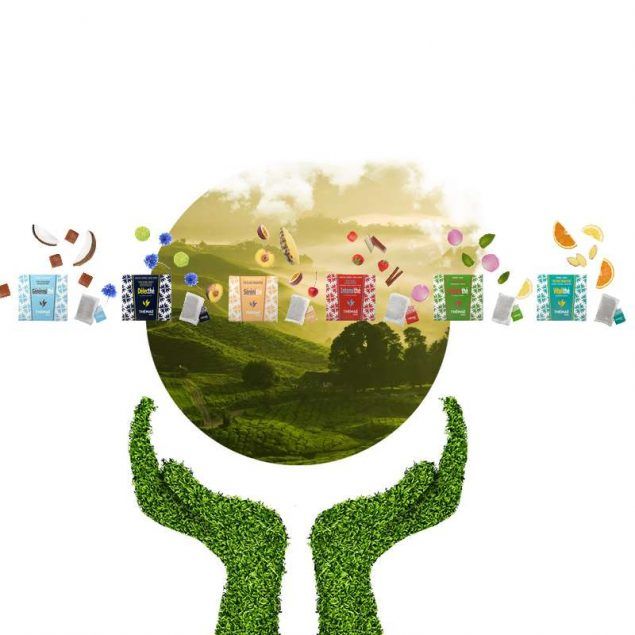 « Since I know THÉMAÉ, I swear by your products, I'm not ready to change, and I do not feel absolutely the need to test others, or to have another brand to sell… I am a faithful and I do not want to work with any one else, especially since the Team is great and always listening to me. »
Élise Moy – Appar'thé Beauty Institute