THE PIONEERING BRAND OF TREATMENT ENRICHED WITH TEA POLYPHENOLS
THÉMAÉ comes from the Japanese name meaning "the different phases of preparation and presentation of the Tea ceremony".
THÉMAÉ is an independent French brand born in 2007 from the passion of its Founder and CEO Guillaume Lefèvre for the art of Tea and travel, and his belief that
the intrinsic virtues of Tea
are as good for the body as for the mind.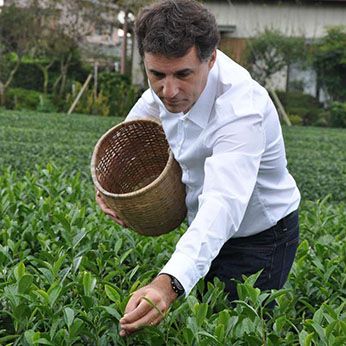 UNE PASSION POUR LES VOYAGES ET LE THÉ
During his travels in Asia, the Founder and CEO Guillaume Lefèvre discovered a passion for the art of Tea and the virtues of this millennial plant. After having witnessed several Tea ceremonies around the world and proven the efficacy of the Tea Polyphenols for the skin, he decided to create THÉMAÉ:
a range of cosmeceuticals enriched with the Complexe des 4 Thés® (4 Tea Complex)

a collection of premium Teas

a treatment menu for face and body

a magnificent atypical Spa in Paris, offering treatment ceremonies and an invitation to gather around a table, synonymous with hospitality : a real place of "humani'Tea" and destination for THEMAE's partners.
DES COSMÉTIQUES INSPIRÉS DE LA SCIENCE DU THÉ
A range of highly effective and sensory cosmeceuticals has been designed for the face and body. At the heart of our formulas, the COMPLEXE DES 4 THÉS®, is an exclusive technology combining the antioxidant properties of green Tea, black Tea, white Tea and blue Tea. Associated with a daily cup of Tea, it provides the skin with the effective dose of Polyphenols to fight against the skin aging process caused by free radicals: this is the « IN&OUT TEA THERAPY ».
---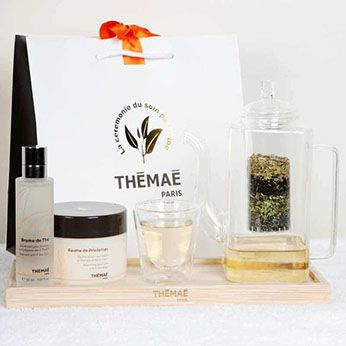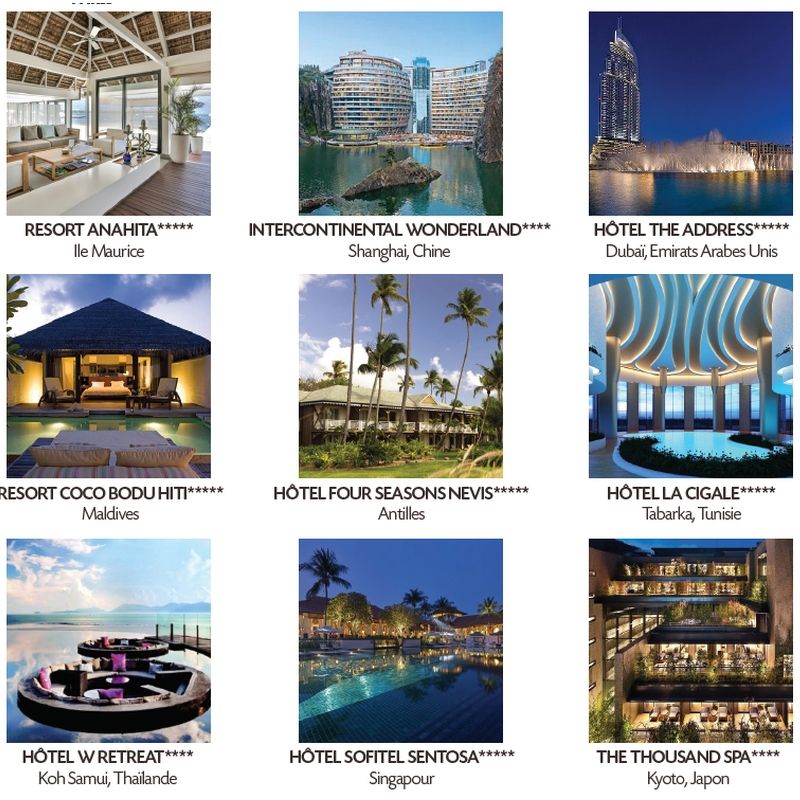 UNE PRÉSENCE EN FRANCE ET À L'INTERNATIONAL
THÉMAÉ is today one of the leading Spa players. The expert brand of healthy beauty by Tea is present in nearly 30 countries : 200 Spas, including 50 five-star Hotel Spas around the world.

Its flagship Spa in the heart of Paris between the Louvre Museum, Place des Victoires and the gardens of the Palais Royal, offers a VIP welcome to French and international clients, over 400 square meters.
« Beauty is the reflection of an alliance between inner life and the benefits of cosmeceuticals. True beauty is manifested if health and well-being drive us. I cultivate this idea that touch has comforting and benevolent powers essential to well-being. The Spa offers everyone an experience of well-being and an aspiration for a healthier life.
This philosophy is the cornerstone of the development of our cosmeceutical Tea products »
Guillaume Lefèvre – CEO Founder