Apply morning and evening by hand on the whole face through light strokes and pressure, after cleansing the face with the Démaquillant Pur Théïshu or Crème de Mousse Pur Théïshu.
Lotion Pur Théïshu is an excellent neutralizer of the effects of limestone contained in the water after the shower.
Ideal for men after shave to soothe the razor burn and begin to rehydrate* the skin.


THE + IN & OUT TEA THERAPY
To optimize the results of Lotion Pur Théïshu, bring an extra dose of antioxidants with Sérénithé Tea, rich in polyphenols (catechins). This White Tea Bai Mun Dan helps preserve the youth of your skin.
*upper layers of the epidermis



THE COSMECEUTICALS CLEAN BEAU'TEA CHARTER
THÉMAÉ's commitment to respect the skin and the environment: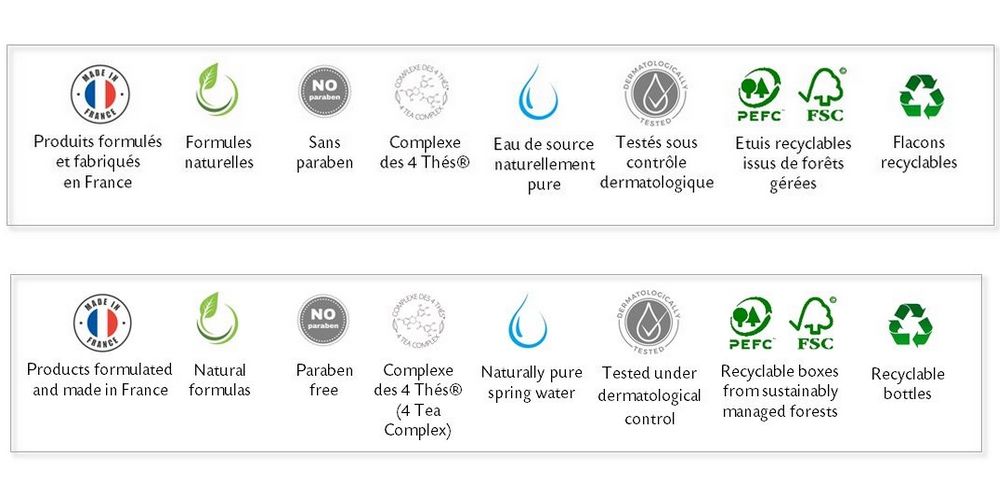 The Complexe des 4 Thés® (4 Tea Complex) (green, blue, black, white) provides an essential antioxidant cocktail, protecting the skin from the effects of free radicals and delaying the appearance of signs of aging.
Hyaluronic Acid: a powerful moisturizer* and natural plumping.
Organic Sacred Lotus Flower: The sacred lotus represents the eternal youth of Asia. Its flower regenerates, soothes and decongests the most sensitized skin. It also stimulates cutaneous microcirculation.
Pentapeptides: they prevent the formation of expression lines by acting on the enkephalins (neurotransmitters that contract the muscles of the face): the facial features become tense and smooth.
INGREDIENTS (CB0059J-1.05) : AQUA (WATER), POLYSORBATE 20, PENTAPEPTIDE-18, CAMELLIA SINENSIS LEAF EXTRACT, GLYCERIN, NELUMBO NUCIFERA FLOWER EXTRACT, SODIUM HYALURONATE, PARFUM (FRAGRANCE), 1,2 HEXANEDIOL, CAPRYLYL GLYCOL, PHENOXYETHANOL, POTASSIUM SORBATE, CITRIC ACID, SODIUM HYDROXIDE, ALPHA-ISOMETHYL IONONE, CITRONELLOL, EUGENOL, HYDROXYCITRONELLAL, LIMONENE, LINALOOL