CRÈME DE MOUSSE PUR THÉÏSHU

Le matin et/ou le soir, émulsionnez une petite quantité de Crème de Mousse Pur Théïshu dans les mains ou sur la Brosse Pur Théïshu humidifiées, puis appliquez sur le visage, le cou et le décolleté. Massez par mouvements circulaires puis rincez à l'eau claire.

Idéale pour une utilisation sous la douche!

Pour les hommes, elle convient parfaitement au nettoyage des barbes et peut s'utiliser en crème de rasage pour les barbes fines.

Un produit nettoyant idéal pour toute la famille (adolescents et parents). 

LE + IN & OUT TEA THERAPY

Pour optimiser les résultats de la Crème de Mousse Pur Théïshu, apportez une dose d'antioxydants supplémentaire grâce au Thé Vitalithé, riche en Polyphénols (catéchines). Le Thé vert Sencha Japonais contenu dans le Thé Vitalithé est reconnu pour ses vertus ultra détoxifiantes.

*couches supérieures de l'épiderme


LA CHARTE CLEAN BEAU'TEA COSMÉCEUTIQUES

THÉMAÉ s'engage pour le respect de la peau et de l'environnement.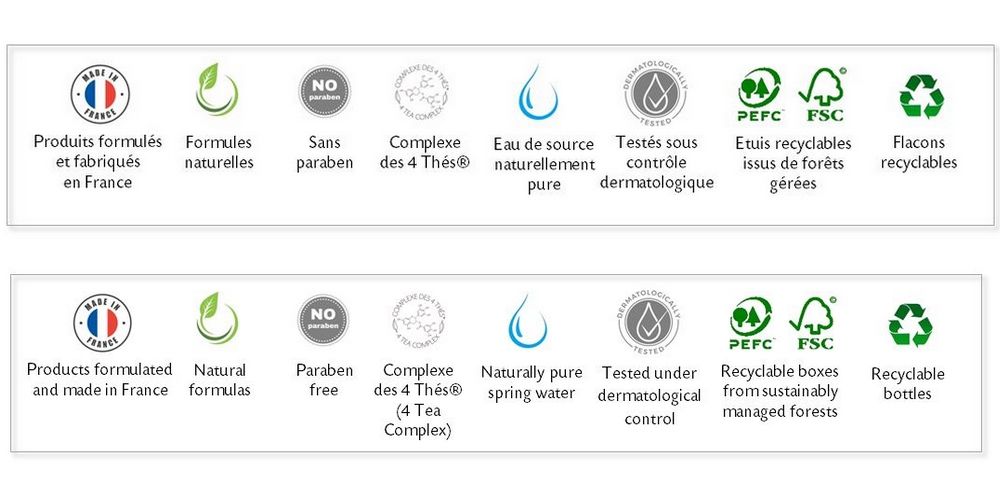 The Complexe des 4 Thés® (4 Tea Complex) (green, blue, black, white) provides an essential antioxidant cocktail, protecting the skin from the effects of free radicals and delaying the appearance of signs of aging.
Kaolin: the ideal ingredient for all skin types.
Derived from coconut oil: a gentle cleansing agent that respects fragile skin.
INGREDIENTS (IL002F-1) :
AQUA (WATER), GLYCERIN, MYRISTIC ACID, LAURIC ACID, KAOLIN, SODIUM COCOAMPHOACETATE, POTASSIUM HYDROXIDE, STEARIC ACID, PARFUM (FRAGRANCE), GLYCERYL STEARATE, PEG-100 STEARATE, SODIUM CHLORIDE, GLYCOL DISTEARATE, ASPALATHUS LINEARIS LEAF EXTRACT, CAMELLIA SINENSIS LEAF EXTRACT, DISODIUM EDTA, ALPHA-ISOMETHYL IONONE, CITRONELLOL, EUGENOL, HYDROXYCITRONELLAL, LIMONENE, LINALOOL.