Thin and sensitized skins: take a small amount of the Exfoliant Pur Théïshu on the moistened fingertips and spread the scrubbing cream with small touches on the entire face and neck. Then make circular movements for 1 to 2 minutes avoiding around the eyes, then rinse with clear water. To use once a week.

All other skin types: take a small amount of pure Exfoliant Pur Théïshu on the tips of the dry fingers and spread the exfoliating cream with small touches on the entire face and neck. Make movements circular for 1 to 2 minutes avoiding the eye area. Moisten it if necessary, then rinse with clear water.

Tip for mature skins: use your scrub on areas of expressions such as the outline of the mouth, crow's feet, the lion's wrinkle and the nasolabial fold.

THE + IN & OUT TEA THERAPY

To optimize the results of the Exfoliant Pur Théïshu and keep your skin luminous, bring an extra dose of antioxidants with Vitalithé Tea, rich in polyphenols (catechins). The Japanese Sencha Green Tea contained in the Vitalithé Tea is recognized for its ultra detoxifying virtues.


THE COSMECEUTICALS CLEAN BEAU'TEA CHARTER

THÉMAÉ's commitment to respect the skin and the environment: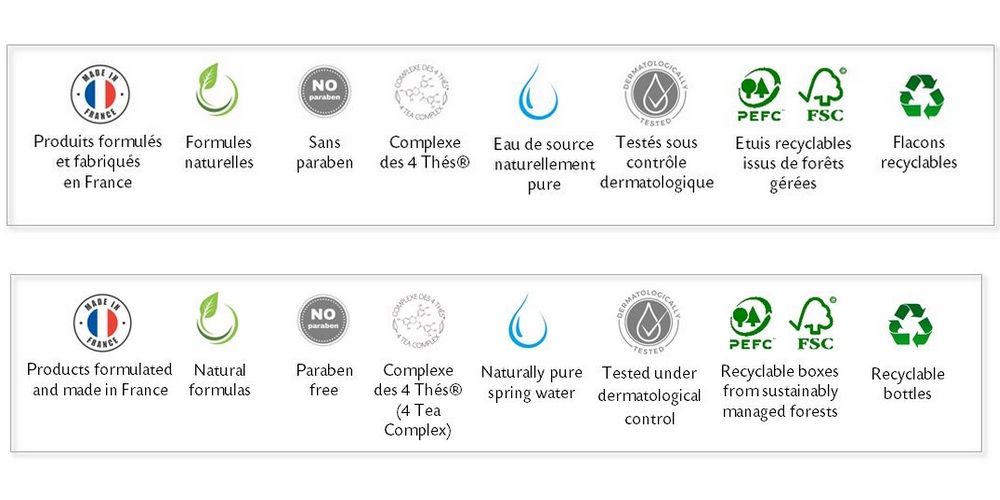 Le Complexe des 4 Thés®The Complexe des 4 Thés® (4 Tea Complex) (green, blue, black, white) provides an essential antioxidant cocktail, protecting the skin from the effects of free radicals and delaying the appearance of signs of aging.

Organic rice powder: finely spherical rice grains micronized to respect the most sensitive skin.

Macadamia virgin organic oil: both restructuring and moisturizing* thanks to its great power of penetration, it repairs the most fragile skin.

Organic Water Young Barley Sprout: a concentrate of multi-vitamins and trace elements, helping to maintain the vital functions of the skin. Thanks to its high concentration of vitamin C (5 times more vitamin C than an orange), the skin regains an immediate radiance.

Olive Squalane: it strengthens the hydrolipidic film of the skin for more comfort in everyday life

* couches supérieures de l'épiderme

INGREDIENTS (16086.07 ) :
AQUA (WATER), CAPRYLIC/CAPRIC TRIGLYCERIDE, GLYCERIN, CETEARYL ALCOHOL, STEARYL ALCOHOL, ORYZA SATIVA (RICE) POWDER, ARACHIDYL ALCOHOL, INULIN, MACADAMIA INTEGRIFOLIA SEED OIL, HORDEUM VULGARE EXTRACT, CETEARYL GLUCOSIDE, HELIANTHUS ANNUUS (SUNFLOWER) SEED OIL, BEHENYL ALCOHOL, BENZYL ALCOHOL, PARFUM (FRAGRANCE), SQUALANE, TOCOPHEROL, ARACHIDYL GLUCOSIDE, XANTHAN GUM, GLYCINE SOJA (SOYBEAN) OIL, DEHYDROACETIC ACID, TETRASODIUM GLUTAMATE DIACETATE, LINALOOL, SODIUM BENZOATE, CITRIC ACID, CITRONELLOL, LIMONENE, CAMELLIA SINENSIS LEAF EXTRACT, SODIUM GLYCOLATE, SODIUM HYDROXIDE.