AN ASSET TO RENEW OR COMPLETE YOUR OFFER
​You manage a hotel or urban Spa or a beauty institute: offer a world of naturalness and sensoriality, combining performance and well-being.
Our brand differentiates itself through its expertise in beauty through Tea. A pioneer in the field, it draws on the virtues of this ancient plant, particularly for its scientifically proven antioxidant qualities. THÉMAÉ is recognized for the quality and originality of its treatment protocols and its face & body cosmeceutical products.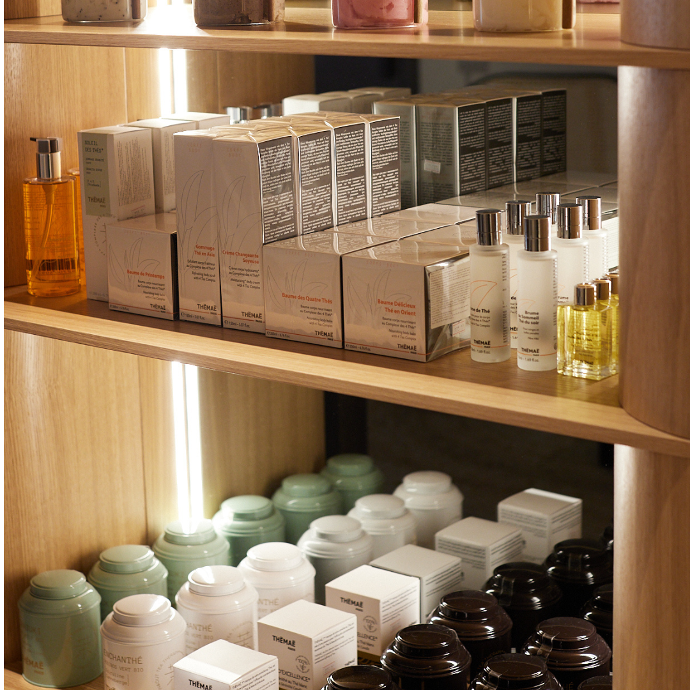 A COMPLETE AND ORIGINAL OFFER TO DIFFERENTIATE YOU

​A large menu of exclusive facial & body treatment ceremonies inspired by the best techniques in the world, combining well-being and sensoriality.

Tea treatment ceremony : the effectiveness of THÉMAÉ treatments is guaranteed by the high quality of its protocols, the cosmeceuticals used and its initial and continuing training.
A range of face & body cosmeceuticals, short and targeted, with Complexe des 4 Thés®, combining quality, effectiveness and sensoriality.
The Complex of 4 Teas®: the THÉMAÉ laboratory has developed a completely unique technology to use the protective power of Tea. It concentrates the antioxidant and anti-radical power of polyphenols extracted from 4 premium teas: white tea, green tea, black tea, blue tea.
A collection of refined THÉMAÉ teas, to be enjoyed without moderation to optimize antioxidant protection.
The "IN&OUT TEA THERAPY" antioxidant defense strategy allows you to act from the outside and from the inside by combining the range of cosmeceuticals with the collection of Teas, to be enjoyed every day. This shock program offers the "effective dose" of polyphenols to naturally fight against free radicals.
COMMERCIAL SUPPORT

A dedicated sales manager provides you with regular monitoring and attentive listening throughout the year.
Self-animations are offered to boost your sales.
Merchandising advice is provided in order to design your point of sale.
Reliable equipment suppliers are recommended, if necessary.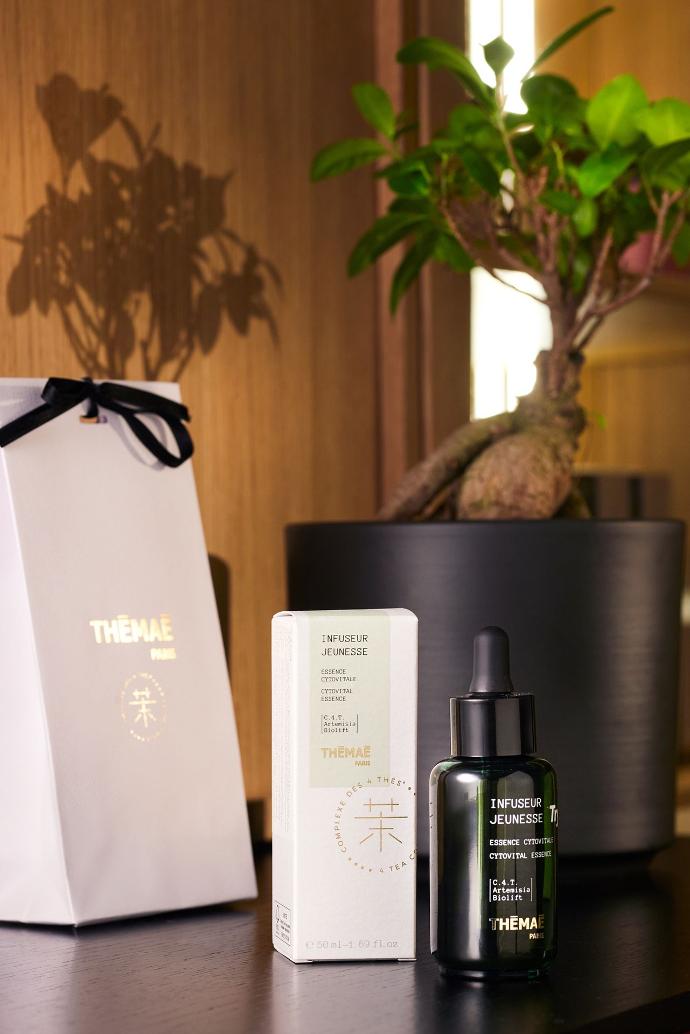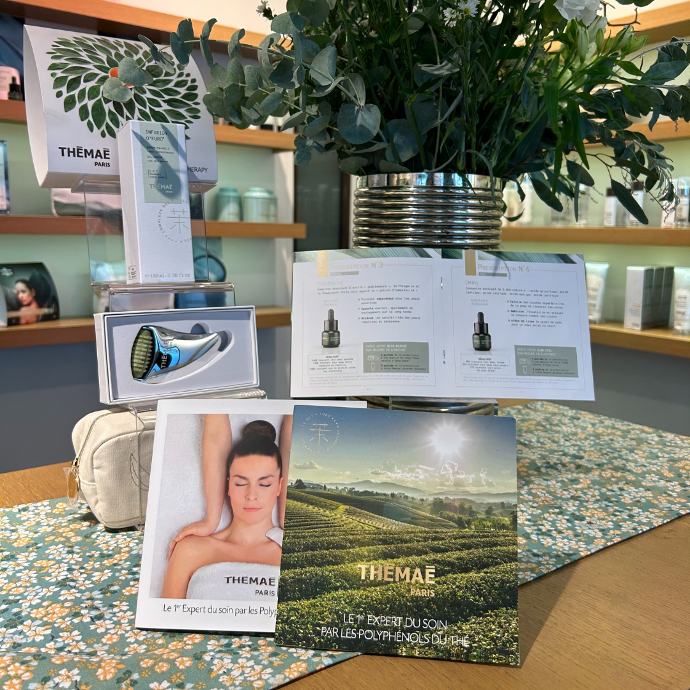 The Marketing & Communication team offers you offers and tools adapted to your activity:

​A calendar of promotional offers to energize your point of sale, throughout the year.
​New "product" features, to better meet the needs of your customers.
​Visuals, brochures, posters and other sales materials designed to showcase your spaces.
​A collection of quality linen to dress your treatment rooms.
​A professional outfit, combining aesthetics and practicality, designed by and for Spa practitioners.
​Press Relations at national and international level, to ensure visibility of the brand, via press articles and advertising.
Un accompagnement digital avec la création de contenu réseaux sociaux.
TRAINING PROGRAMS, OPTIMAL PRODUCT & CARE KNOWLEDGE:
Des modules de formation adaptés à votre activité (soins visage, soins corps, massages, vente de produits cosméceutiques et Thés) et une formation au Spa THÉMAÉ Paris ou sur site.
Training guides provided, to continue and perfect the experience of THÉMAÉ treatments in your Spa.

THÉMAÉ training diploma offered, to enhance your knowledge.

Regular field monitoring thanks to our sales managers with in-depth Spa knowledge, to provide sales training according to your needs.

E-learning available 24 hours a day, to view and review care protocol videos.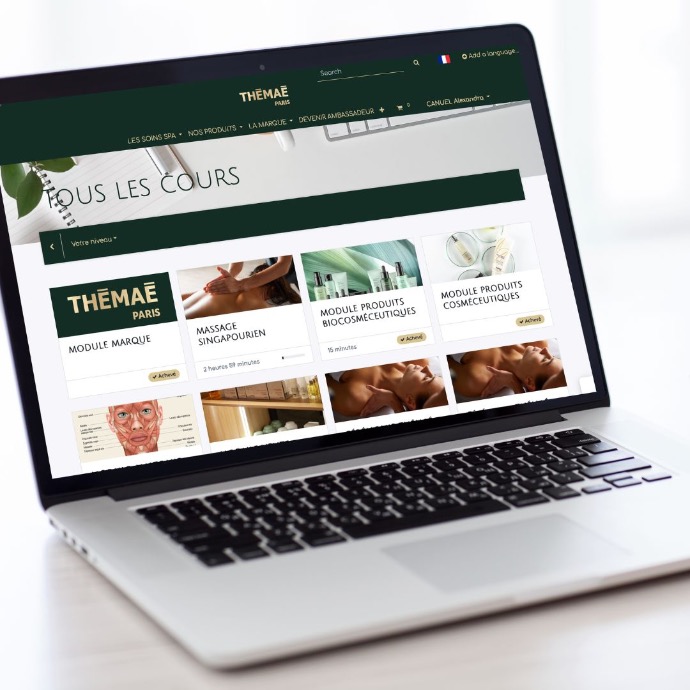 Our sales team is available to assist you from Monday to Friday, by telephone at 01 75 77 59 62 or by e-mail at adv@themae.fr
You can also contact us by email, by filling out the form below.