THE INTELLIGENCE OF TEA AT THE SERVICE OF BEAUTY
The range of natural cosmeceuticals THÉMAÉ sublimates Tea in all its forms and offers a true concentrate of antioxidants. The Complexe des 4 Thés® (4 Tea Complex), at the heart of each formula, acts as a "high protection shield" on a cellular level.
Developed and manufactured by its French laboratory according to European requirements, its formula are composed in major part of natural ingredients of plant origin, proven to be effective and, in some cases, patented.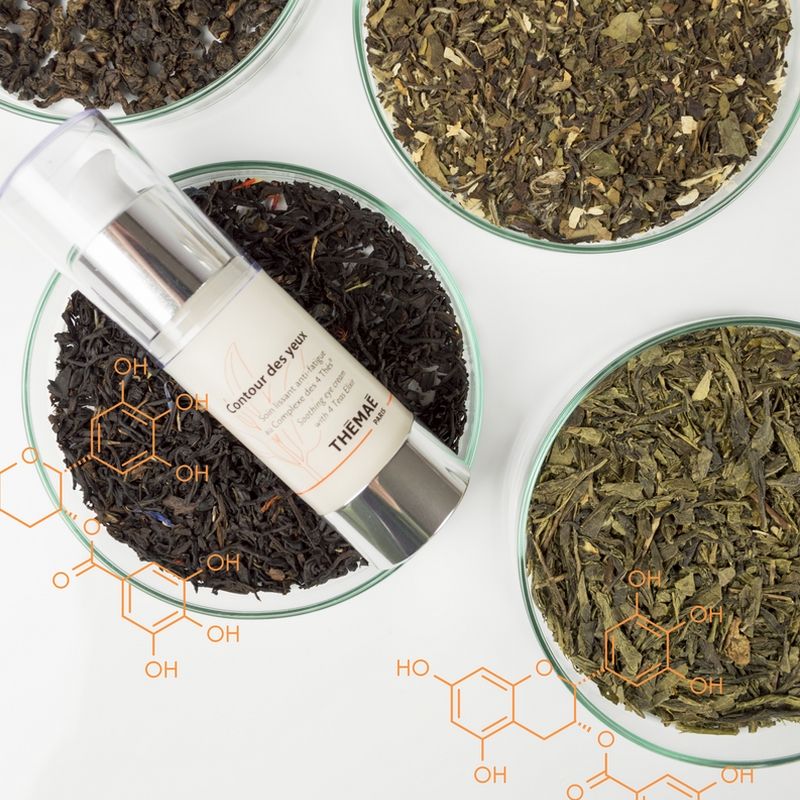 UNE STRATÉGIE ANTI-OXYDANTE CONTRE LE VIEILLISSEMENT CUTANÉ
The Tea plant, in response to multiple biological aggressors, has developed complex defense strategies, by surrounding molecules endowed with specific properties. It contains more than 500 active compounds, including Polyphenols.

According to many international scientific studies, EGCC Polyphenols, « the intelligent part of Tea », are the most powerful antioxidants in the world. The THÉMAÉ laboratory has developed a totally unique technology, the Complexe des 4 Thés® (4 Tea Complex), which concentrates the antioxidant power of Polyphenols, extracted from 4 premium Teas: White Tea + Green Tea + Black Tea + Blue Tea.
GAMME COSMÉCEUTIQUE VISAGE
The Cosmeceuticals products for the face are a true concentrate of efficacy, for the beauty of all skin types. The Complexe des 4 Thés® (4 Tea Complex) is enriched with carefully selected targeted actives ingredients from natural plant origin or derived from biotechnology. You will find all the necessary products for your daily beau'tea-healthy routine including cleansing, nourishing, moisturizing, mattifying, plumping or smoothing in the form of cleanser, serum, exfoliant, mask and cream…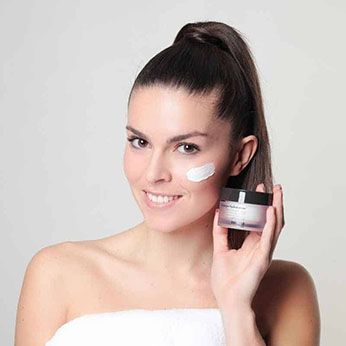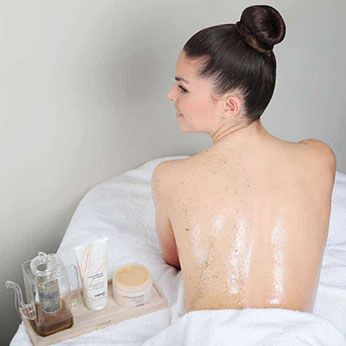 GAMME COSMÉCEUTIQUE CORPS

Formulated with the Complexe des 4 Thés® (4 Tea Complex), our range of Body Cosmeceuticals is ideal to preserve the beauty and youth of skin on a daily basis. On top, the melting textures of our balms and smooth creams offer a real moment of pleasure. Our oils nourish, moisturize and restructure the epidermis. The skin is silky and delicately scented.


LA CHARTE CLEAN BEAU'TEA COSMÉCEUTIQUES

The COSMECEUTICALS CLEAN BEAU'TEA CHARTER shows the THÉMAÉ commitment to respect the skin and the environment :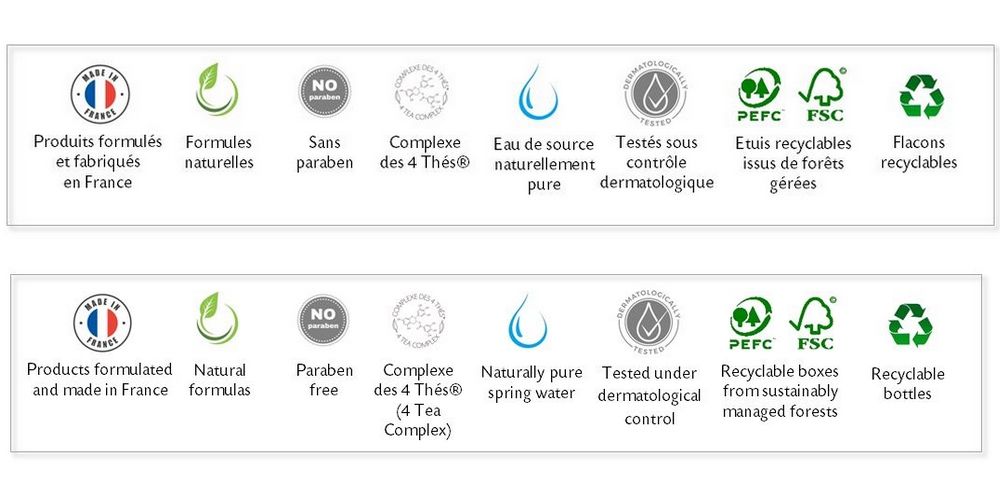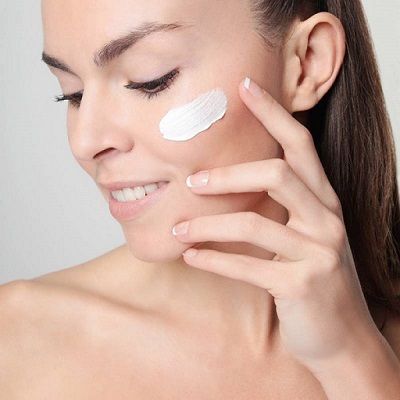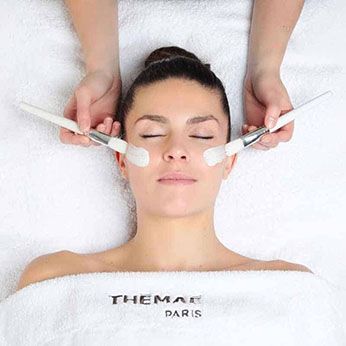 GAMME SPA PROFESSIONNELLE
THÉMAÉ offers a range of exclusive treatments and natural cosmeceuticals for wellness professionals (urban Spas, hotel Spas, beauty institutes), for them to feature the THÉMAÉ experience in cabin. Associated with THÉMAÉ facial and body treatment protocols, they use the same advanced formulas as the take-home range. Specific references exclusive to professionals complete the offer: peeling with fruit enzymes, pure active collagen mask, second skin mask with spirulina, body wraps…

GAMME DE PRODUITS D'ACCUEIL HÔTELIERS NATURELS
THÉMAÉ also enjoys presence in the hotel room, with its range of amenities. When hotel managers choose the THÉMAÉ brand, they adopt a range that is both premium and naturally original: offering their customers cosmeceutical quality products, as well as a real sensory experience.
The products are formulated with more than 95% of natural ingredients, and even more than 98% for the soap.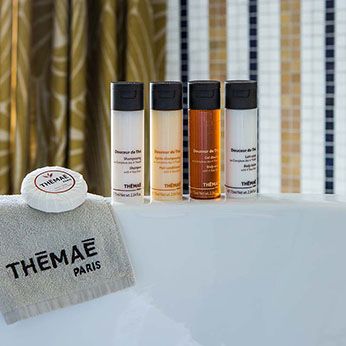 « Découvrir THÉMAÉ, c'est ouvrir la porte à la richesse et aux incroyables vertus de cette plante millénaire… Passionnée moi-même par le Thé depuis de nombreuses années, imaginer des produits cosméceutiques à base du puissant Complexe des 4 Thés ® est une chance.
J'ai à cœur d'offrir des textures ultra-sensorielles, associées à des notes parfumées subtiles, délicates et addictives. THÉMAÉ est une expérience à vivre comme une découverte, un plaisir renouvelé et un bien-être absolu… »
Responsable Marketing & Communication